Delicious Rakhi Special Cakes to Surprise your Siblings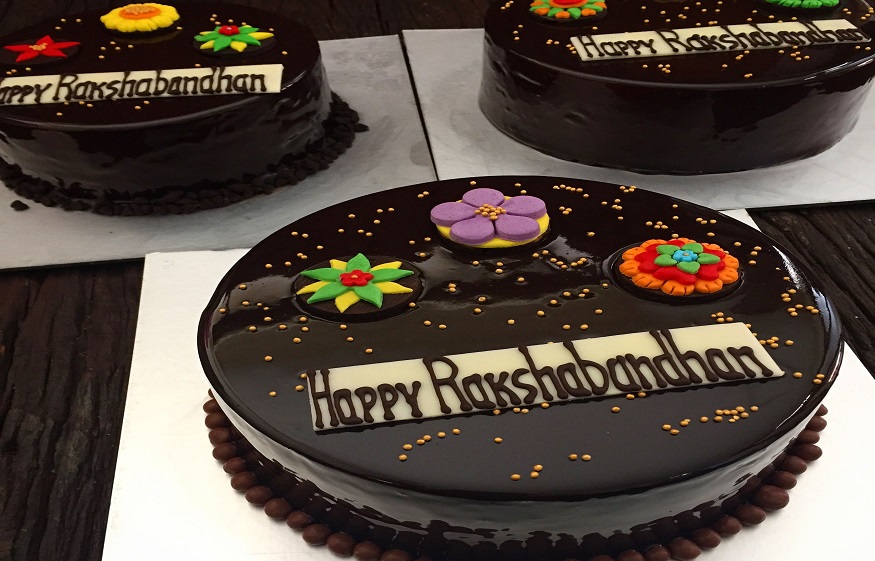 Raksha Bandhan is not far and will be celebrated on August 3 this year. Just like each year, you and your siblings are in search of rakhi and rakhi gifts. Well, keep on searching and buy the best rakhi gifts for each other. To add sweetness and deliciousness to the festival of Raksha Bandhan, incorporate delectable rakhi special cakes. There are many cakes that will add charm to the rakhi celebrations and below we have lined up some of the best cakes to take the celebrations a level higher.
Personalised Rakhi Photo Cake
When a touch of personalised love is added to your sweet tooth pleasure, everything seems just perfect. Every bite of this mouthwatering photo cake will act as a sweet reminder of the love you and your sibling share. By ordering such a delicious and awesomely designed cake a dash of extra goodness will be added to your festive mood!
Cake with a Rakhi Theme
Well, who would have thought that this upcoming occasion of Raksha Bandhan could be so droolsome? Overloaded with tantalizing flavor of delicious chocolate and creamy frosting, this delectable goodness is something you can amuse your sibling with. And who doesn't like the themes? Well mostly everyone. So this awesome rakhi themed cake with a fondant rakhi design will definitely add charm to the toothsome celebration.
Rakhi Poster Cake
Celebrate love with this exotic rakhi poster cake that binds the mushy layers of cake sponge with freshly whipped rich and fluffy cream to make your Rakshabandhan just P-E-R-F-E-C-T. Let's talk about the flavours now, shall we?
Well you can get a poster cake in any or every flavour you like. So Surprise your sibling with their favourite flavoured cake with an edible rakhi poster saying "Happy Raksha Bandhan" or whatever you can choose any poster you like and make the celebration unforgettable.
Fresh Fruit Cake
For your sibling who has been by your side through thick and thin! If he/she just loves the juicy fruits and is a health freak then this cake will make them really happy for sure. And at the same time honour your siblinghood with this amazingly baked juicy and rich cake. So make the occasion a little more special with your thoughtfulness and strengthen the bond you and your sibling share.
Cheese Cake
There are not many individuals who have tasted the tasty creamy cheesecake. And if your sibling always wished to taste one, then this Raksha Bandhan make their wish come true. Treat them with the heavenly taste of this delectable cake flavor, which eventually will lead to the perfect celebration of your pure love and bond.
So, these were some really yummy cakes that you can get to brighten up your and your sibling's special day. The above mentioned cakes can be easily ordered from a reliable online bakery, Make sure to pre book your rakhi cake order for no last minute hassles. Wishing you all a very happy Raksha Bandhan!