Activity Ideas for Kids on Raksha Bandhan 2020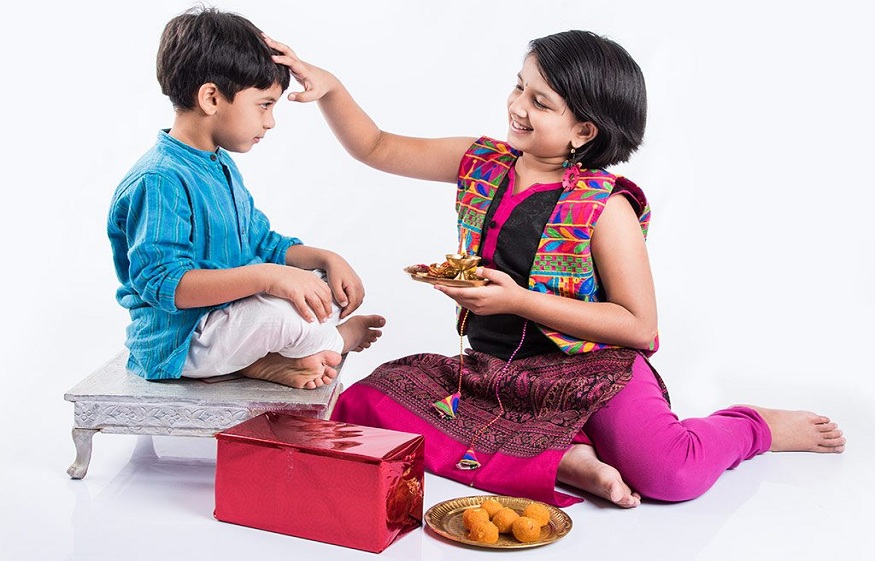 Raksha Bandhan is just around the corner and the preparations to celebrate the amazing bond between siblings are underway. As for the grownups, they have a lot of celebration and party ideas in their minds. But that's not a great deal for your kids and kid siblings. For them to enjoy the special day to the fullest, you should keep them indulged in some creative and fun activities. Below, we have gathered some of the best activity ideas to keep your kids engaged in funny sessions. Dive in below and have a look!
Urge your Kid to Make Rakhi at Home
To make a simple yet appealing handcrafted kids rakhi, give your kid some necessary craft materials, including scissors, glue, cotton or threads, pearls, and sequins. Help your youngsters with cutting and forming the ornamental things and furthermore while sticking them on the string. You can also get them quality ready-made traditonal gifts like these Customizable Christmas Ornaments to share with their friends on such festive season.
Desserts for the Rakhi Celebration
Instead of purchasing desserts from shops, attempt to make them up at home. Desserts accessible in shops, right now, can be made with milk powder, or some solid fake colors might be used, which can be harmful to kids' stomachs. So try and make sweets at home and include your kids in the baking process as well. Kids are, on the whole, more eager to work than you know. 
Decorate Rakhi Thali
Well you can engage your kids to decorate the thali as all you need to do is provide them with the items and rest they can handle on their own. You yourself will be shocked by the results. And also it will keep them busy and from getting bored. Make sure that you post these decorative thalis pictures over your Instagram!
DIY Greeting Card
Give your kids a task to make the best greeting cards for their siblings. Provide them with craft materials and they will turn it into a beautiful card in no time. Give them a mobile with internet connection and YoutTube installed! Just see where and how they implement their creativity in this amazing activity.
Netflix and Chill
A great activity at last to keep them all together. Turn on Netflix and play some kids movies or series on Netflix. Let them get some snacks from the refrigerator and kitchen. Now just let them enjoy this relaxing activity. You can also join them to see some funny cartoons.
Go Green! Plant Some Trees!
A great activity to do on Raksha Bandhan is planting trees in your garden to promote greenery. Get some seeds and plants from the local nursery and get them planted in the backyard or garden by kids at home. Their hands will get a bit dirty but they will be contributing towards something amazing.
So, these were some great activity ideas for kids on Raksha Bandhan 2020! Get your kids to indulge in such activities and make the festival more exciting and happening for them. Wishing you and your family a very happy Raksha Bandhan!