End 2020 in Style: Your Ultimate New Year's Eve 2021 Beauty Guide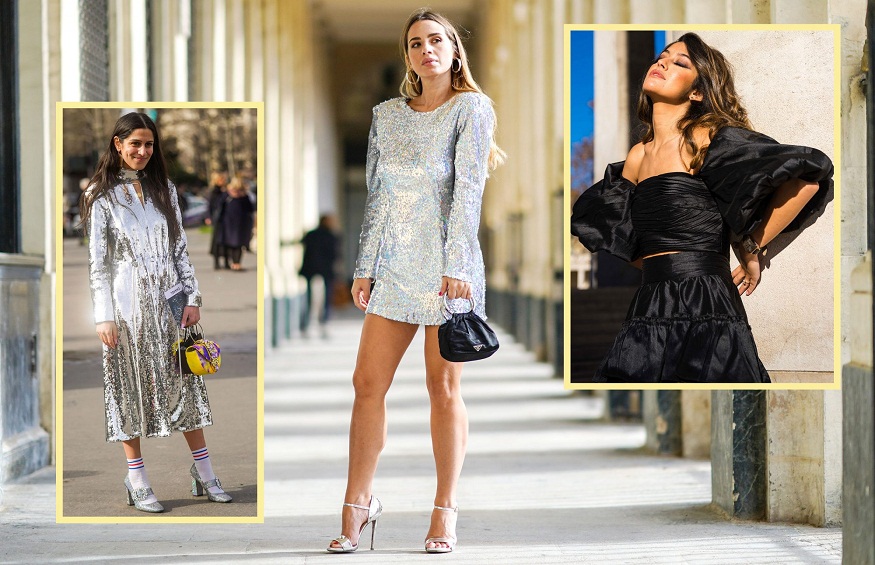 We may be ending the year differently, but that's not a reason to skip a celebration. After all, it would feel satisfying to finally close the year that gave us a lot of anxiety, financial setbacks, and stress. Celebrating is also a way to applaud ourselves for surviving a rough year.
Even if you can't go out to party, you can still keep the NYE tradition alive by dressing up and having a feast at home. You may even realize that a more intimate NYE celebration is your best one yet. So make the most out of it by getting glamorously made up and poised.
Here are some fashion and beauty ideas that may inspire you:
Outfit Ideas
Since you're celebrating at home, it would be uncomfortable to dress up as if you're going to the club. But while it's tempting to just party in your PJs then, it may not give you the mood to be merry and festive.
So instead of sleepwear, consider a slinky slip dress that's elegant enough to party in but also comfortable enough to lie down in. Accessorize it with a bold necklace, and layer it with an open front cardigan for warmth and extra style.
If you prefer an outfit that's somewhere between formal and casual, a high-waisted asymmetric ruffle hem skirt will work great. Pair it with a crop top and wear high-heeled sandals to emphasize your legs and keep things looking dressy but casual.
Oversized clothes are also a perfect and cozy NYE buddy. If you've got a baggy sweater, pair it with a midi slip skirt, then choose velvet loafers for your footwear. It will keep the textures balanced, setting you in the mood for lazy movie nights and smores.
If you plan to have a barbecue party in your yard, gear up for the cold in style with a faux-fur coat. And go for something like a knit sweater and trousers for your inner wear, and a pair of faux-fur slipons for your footwear. They'll keep you warm and snug while looking classy!
Skincare Tips
The stress you've gone through this year may have taken a toll on your skin already. To celebrate New Year's Eve without pimples, acne, and scars, use the best face toner for your skin type, and wash your face regularly.
Also, get used to keeping your hands off your face unless you're applying a product with your clean hands. Touching your face to pop your pimples will only cause marks that take longer to heal and higher chances of scarring.
Instead, apply tea tree oil to your blemishes, or use a warm compress when the blemish is just about to emerge. And once it does and it's painful and swollen, treat it with a cold compress to reduce the inflammation.
Apply an acne spot treatment to your stubborn blemishes. Choose a product with benzoyl peroxide, salicylic acid, or retinoids. While they won't vanish your blemishes in five minutes, immediate application of a spot treatment can show effects in an hour.
Never sleep with your makeup on as well. Cleansing should be your first step in a skincare routine, and if you skip it, oil and dirt will keep clogging your pores, rendering your anti-acne products useless.
Makeup Ideas
With your skin now clear and glowing, it'd be more fun to play with makeup. Choose mask-proof products to keep your makeup intact.
A safe and long-lasting makeup routine consists of a primer, which instantly brightens your skin and makes your foundation adhere to your face better. Some primers can also shrink your pores, which is ideal for oily skins. Apply your foundation next, which shouldn't have white casts in flash photography!
Consider applying a bronzer or a highlighter with a glossy finish to make your skin look healthier. But focus most of your makeup on your eyes since they're the ones that'll stay visible when you're masked. Flaunt a classic smokey eye, a winged eyeliner, or something bold and playful that'll draw all the attention.
When you bid 2020 in style, you'll gain a positive mindset that can benefit you in 2021. So no matter how disastrous this year has been, close it as if you've had a blast!