Choosing a Reliable Laptop for Students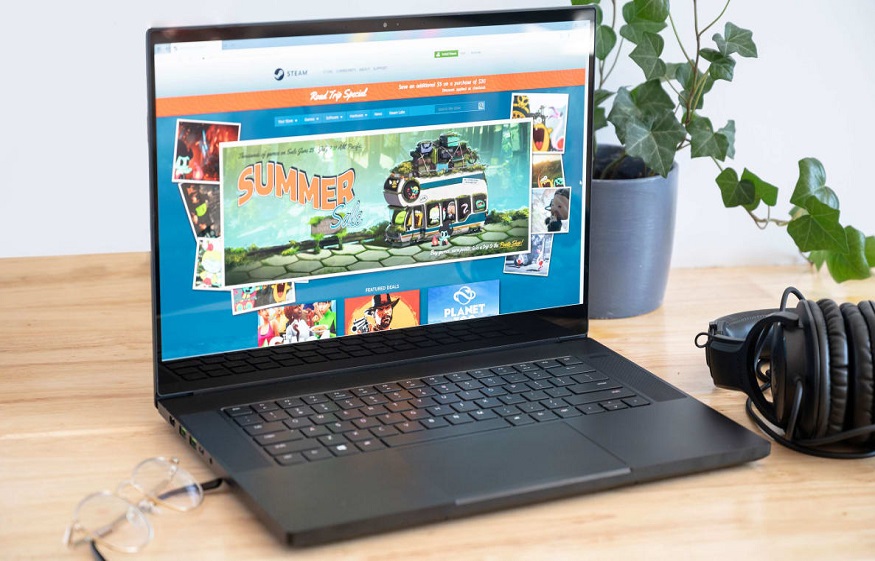 30 years ago, students from Kindergarten through college did all of the school work by hand. They used pencils, paper, and big, thick books from the library to research, complete projects, and learn.
But today, computers are an integral part of learning. In fact, Kindergarteners often have weekly computer classes, to start developing basic tech skills at age five.
The modern student relies heavily on the use of a computer. And while many schools provide on-site computers, choosing a laptop to buy for your student is critical for success.
For younger kids, laptops make it possible to complete homework after school. For older students, laptops can usually be brought to skill to use for taking notes and studying in between classes.
But what makes for the best student laptops? Read on below to learn how to buy the perfect laptop for any student.
Type of Student
The first question to ask is what type of student you have. Buying a student laptop for a 2nd grader is different than buying for a college freshman.
Those in lower grades won't need much in the form of impressive hardware. Generally, they are going to use their laptop to read, watch learning videos, and take simple tests. They may use basic computer programs like word processors and art or design software.
But older students need a bit more under the hood. They are going to research for projects, type up book reports, and manage their classes through an online dashboard. In fact, some of their classes may be online only.
They will likely need to stream live lectures and may need to participate in interactive video calls.
Many older students will also engage in extracurricular activities with their laptops. They might have a programming class, a photography or videography class, or another that would require heavier software.
When buying a laptop for your student, consider what types of activities they're going to need to engage in on a regular basis to determine how much you need to spend, and what features are most important.
Choosing a Laptop Designed for Students
Based on the type of student you are buying for, and the tasks they will need to complete, you can start shopping around. Here are the key factors to consider when choosing laptops specifically for students.
Portability
Portability is one of the most important factors for student laptops. While younger students don't normally bring their laptops to school, older students will.
That's a lot of travel in a backpack. And since backpacks also need to carry textbooks, notebooks, and lunch, it helps to equip your student with a laptop that is lightweight and low profile.
School desks are also pretty small, and they often need to have a notebook open next to their laptop. So 11 or 13-inch screens should be a maximum.
A 2-in-1 laptop can be an excellent choice as well. These can function as both a laptop and a tablet, for when typing isn't necessary. Plus, they offer touchscreen capabilities, so they can highlight and edit documents with ease. They are known to be exceptionally light and thin.
Ruggedness
On top of portability, a student laptop also needs to be rugged. Kids, whether they are 10 or 20, aren't the nicest to their devices.
They'll be dropped many times. While a student laptop won't need to be as rugged as those used on construction sites, you'll still want to choose a laptop that can handle the abuse of school life.
For maximum durability, look for laptops that meet the MIL-STD 810G standards. These are rigorous standards that most computers likely won't meet, especially lightweight laptops.
But many manufacturers develop computers that meet a portion of these standards and might claim to have passed 10 MIL-STD tests, rather than receive full certification.
Regardless, it's best to look for a laptop with a metal frame that can handle small drops and weight. Certain Chromebooks that are commonly used in classroom settings are rated to withstand many pounds of pressure without screen damage. Normally, this would come in the form of textbooks stacked on top of the laptop.
Battery Life
A long-lasting battery is one of the most important components of a student laptop. It's not always easy for students to find power outlets at school. And if using the laptop during class, fighting 30 other students for an outlet might not be a good idea.
Choosing a laptop with long battery life generally means choosing a less powerful computer. But since students only need to use web browsers and word processors, for the most part, this is totally fine.
Easy to Type
Students will be typing a lot. Typing classes start earlier than ever, with Kindergarteners often spending time each week learning to type.
And while kids' hands are small, it's easy for them to make mistakes and press the wrong keys. Choose a laptop that is wide enough for them to type with comfort. Keys should be large enough and generously spaced to ensure a kid-friendly typing environment.
Enough Power
Speed and performance are important for students, but not as important as many of the other factors. Students primarily need a laptop to help them learn through note-taking and research, and to type and complete homework assignments.
They don't necessarily need the fastest computer that can handle the latest video games, although they will probably tell you that they do.
Since students often need to watch videos and may need to stream certain classes online, a laptop with basic power and speed is important.
Choose a laptop that features a 10th or 11th generation Intel processor. The more cores the processor has, the faster it will function. But the more expensive it will be.
Also, consider the RAM. RAM has a direct correlation with the speed and responsiveness of the laptop. 8GB RAM should be enough for more students. Although you may want more for older students who use heavier software, such as those learning to code, edit videos, and so forth.
In general, faster speeds in a laptop mean larger, less portable computers and weaker battery life. Most of the time, you have to choose which factor is most important.
However, with the latest Intel Evo laptop platforms, you can actually get the best of both worlds. Intel and Lenovo partnered to create razor-thin laptops that have advanced hardware inside to prioritize power and speed. These laptops meet key experience indicators (KEI) in order to receive the Evo badge.
The result is a lightweight, thin computer that still has ample amounts of power. They are perfect for students. You can learn more here about the latest from Intel and Lenovo.
Operating System
Most people need to choose between the Apple and Windows operating systems when buying a laptop. Apple laptops cost considerably more, particularly for students.
You can find many affordable student laptops running on Windows for under $500.
One factor to consider is user-friendliness. If your child grew up using Apple devices, from iPads to iPhones, then Apple is going to seem very user-friendly to them. It would make for an easier transition.
However, because Windows is more commonly used in school and workplace environments, getting your student used to Windows now may set them up for success later on.
It can be very frustrating to use Windows if you are used to Apple. Training your student now on Windows will help them make use of school computers during testing, and work computers when getting their first job or internship.
Extra Tasks
While you might be buying a laptop specifically for school, your student may be hoping to use the laptop in other ways. This might be playing computer games, watching TV shows and movies, or pursuing a hobby like programming or building games of their own.
It's up to you if you want to buy a laptop capable of handling these features. While most students only need a basic processor and integrated graphics, with a modest amount of RAM, extracurricular tasks may demand a bit more.
Most laptops can handle simple, 2D games. But many modern video games will require heavy-duty hardware in order to run.
If your kid is going to play video games anyway, it might be a better idea to buy a better laptop, rather than buy a school-only laptop and a video game console with a television and all the accessories that go along with that.
Good Laptops for Students
So which laptops are going to work well for students? It all comes down to budget.
For 2-in-1 laptops, consider a Lenovo Yoga Chromebook or Acer Spin 5. The HP Chromebook and Microsoft Surface Go are great budget-friendly options that are user-friendly without all the frills.
For a moderately priced computer for older students, the Google Pixelbook GO is a solid choice.
And for those going into college, who need a solid computer that will likely graduate into the real world with them, you can't go wrong with an Apple MacBook Air, MacBook Pro, or a Lenovo ThinkPad.
Balance Budget, Age, and Power
Choosing a laptop for students is all about determining your budget and figuring out what exactly your student will be using the laptop for.
There are many solid options available. But spending too little will result in a clunky, slow computer that might be lagging behind their friend's computers. Spending too much may result in wasted funds, as your student might not use the computer to its full potential.
Good all-around student laptops can be had between $300 and $1,000. Spending more makes sense when your student is nearing graduation and will take their laptop into the workforce.
Looking for more helpful tech tips? Head over to our blog now to find other informative articles.