How To Plan The Perfect Floral Decoration For Weddings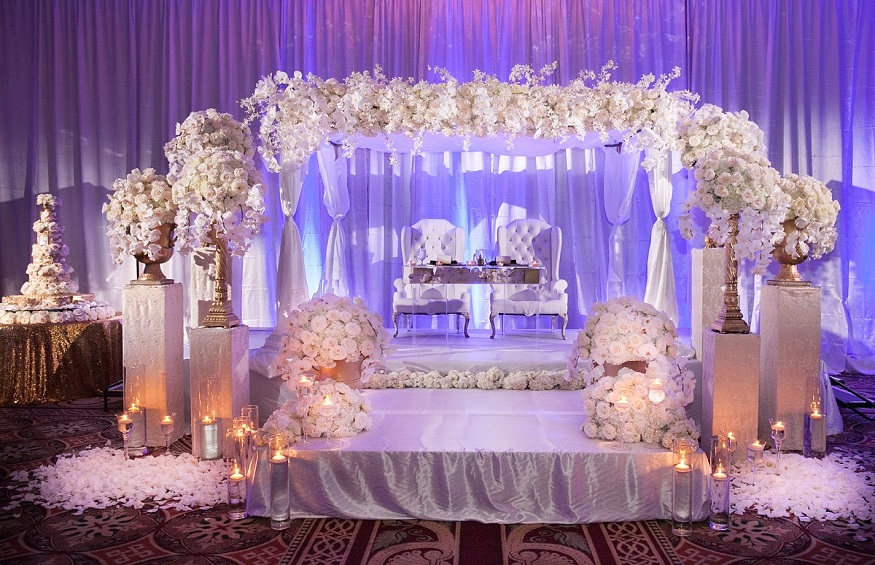 The most beautiful of all elements of a wedding decoration is that of flowers. Nothing makes a wedding venue stand out more, than the attractive and eye-catching floral decorations. The more vivid and blooming flowers, the better the atmosphere of the whole wedding. Not to mention, an amazing floral backdrop is the key to some amazing photographs and memories. From top celebrities to even common people, it has become the most trending decor idea of this year.
But with so many varieties, colors and designs, it can become quite difficult to choose the right flowers and florists, for someone planning their wedding. Whether you are hiring an event planner or organizing a wedding on your own, here are 5 things that you need to properly plan and research about.
1. Devise a proper plan
This is the first and the most important step in your wedding plan. Create a design board by grouping your favourite sample floral designs. You can do this by taking inspiration and ideas from either your favourite celebrity wedding, from pictures on the internet or by different pins on Pinterest boards. Create your own board and finalize on a design pattern as well as a theme of colors that best go with the rest of the decor as well as your wedding attires.
2. Pick and Choose types of flowers
Now there is no hard and fast rule as to selecting flowers. You can either choose one type, two types or go full blown by making a combination of all types of flowers such as roses, orchids, peonies, hydrangeas and lilies. What matters is that it should be combined in a way that the end result looks beautiful. But if you are going with a particular theme of colors., then these flowers should also be in the same color pattern. Also decide on the flowers of bridal bouquet, the bridesmaid bouquets as well as on corsages and centre-pieces. Make the overall look of these flowers seamless with each other.
3. Choose the best florist
This is the last step, but also where you need to invest the maximum amount of time. Start looking for the best florist, weeks or even months in advance. This is because, with so many options of florists in the market, it can be quite challenging to pick one that is best suitable for you. It can either be a local florist shop or an international worldwide website, depending on your budget. There are a myriad of options to choose from, but only go for the best rated and reviewed. Always look for recommendations from other couples or someone who has experienced from a business. One such business is that of Floristique which is a Singapore florist for wedding as well as other occasions.
4. Fix a budget
You don't want to drown your finances by going overboard with your investments on floral decorations alone. Remember that flowers are only a part of the wedding, while there are multitude of other aspects that you need your money for. So set a proper budget for flowers and stick to it. There are a lot of affordable options out there even for those on a low budget.
That's it! Those are all the points that you need to remember while going flower and florist shopping for your dream wedding.